An interview with Baden TV. Bridget makes gracious comments about her predecessor as well as the big opportunities and the big challenges she has.
The interview with Bridget starts at 3:45
.
The woman on the left is the new director of the city's opera company and she talks about "women power" since the incoming directors of several arts organizations are women. This interview was with Baden TV.  In this interview Bridget talks a bit about how she likes to mix classical and modern techniques and styles of dance in her choreography. The interview with Bridget starts at 3:45 in this video
Metropol News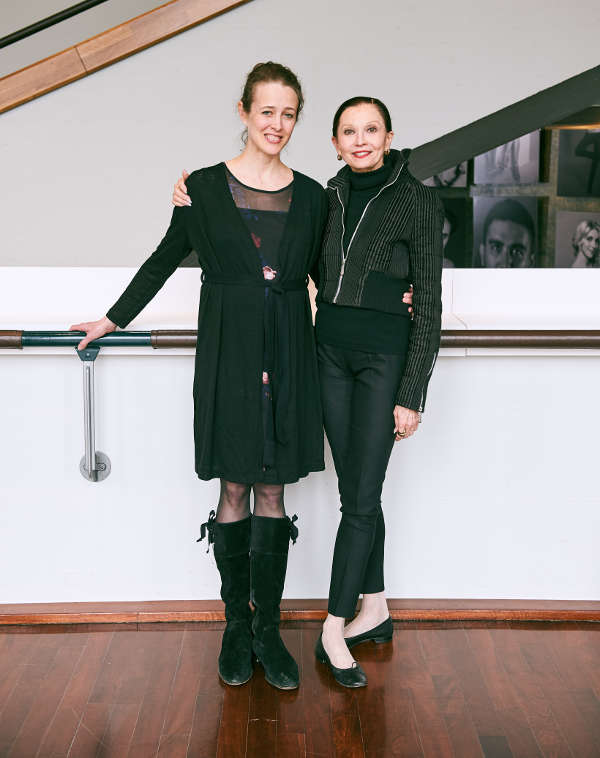 Bridget with Birgit Keil, whom she is replacing.
Interview with Bridget. 
Here is the Google Translation
KARLSRUHE - Bridget Breiner, currently ballet director in Gelsenkirchen, succeeds Professor Birgit Keil and will take over the direction of the STAATSBALLET KARLSRUHE beginning in the season 2019/20. She will continue the line of classical ballet, combined with her own artistic style and the promotion of aspiring choreographers.
"It is a great honor for me to succeed Birgit Keil.
I love working with a company and look forward to choreographing myself, "says Breiner.
General Manager Peter Spuhler is proud to announce that an internationally acclaimed dancer and award-winning choreographer is coming to Karlsruhe: "With Bridget Breiner, we are getting a new ballet director who will continue Birgit Keil's career in Karlsruhe and redesign it with her own personality." Karlsruhe ballet director Brigit Keil attended
the press conference.
Theresia Bauer, Minister of Science, Research and the Arts of the State of Baden-Württemberg, was particularly pleased that Bridget Breiner, who danced for many years as the first soloist for the Stuttgart Ballet, is now back in the Baden-region. She called it "the return of a great artist
to the Baden-
Württemberg

region."